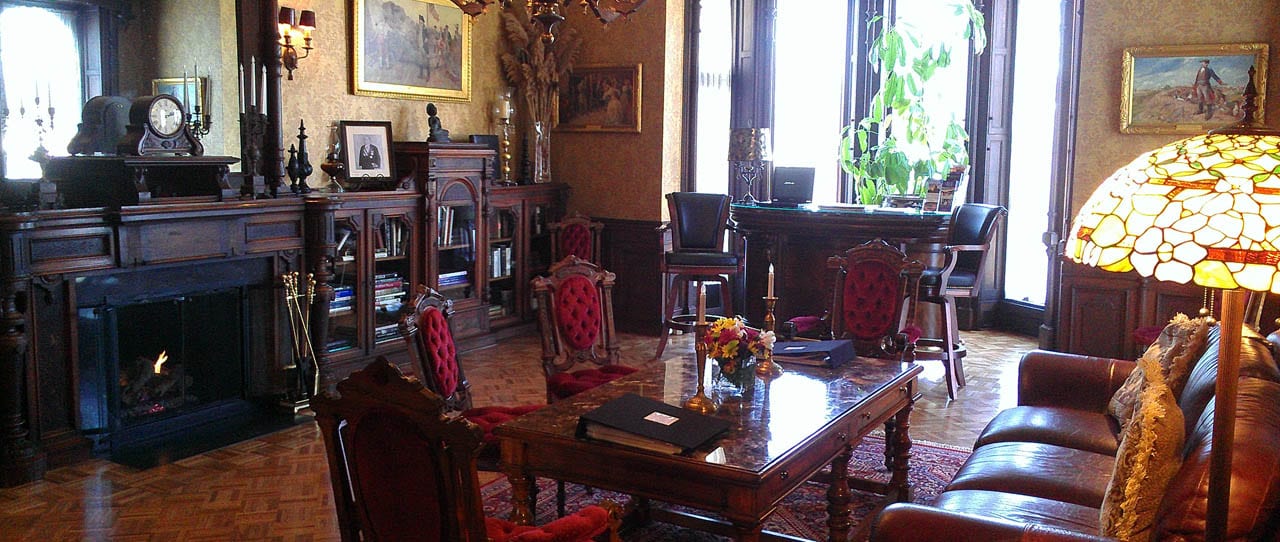 Welcome to the Batcheller Mansion Inn
Located in the heart of downtown Saratoga Springs on historic Congress Park, this magnificent upscale Inn represents old world sophisticated elegance with a new world attitude.
One of America's great Victorian houses, the Batcheller Mansion Inn simply cannot compare to other Saratoga Inns around the area. This American architectural masterpiece is an elegant mixture of small hotel and living history museum with the intimate feel of a bed and breakfast. Entering through the doors of this high Victorian Fantasy, you are greeted with an old world elegance. Intricately carved European woodwork, hand carved marble fireplaces, family items on loan from museums, original 1800's Batcheller family furnishings, and spellbinding grandeur make this one of a kind Saratoga Inn and living history museum a stately retreat. For over 100 years, some of Saratoga's grandest parties were staged here, hosting U.S. Presidents, European Royalty, Dignitaries and Hollywood Celebrities.
Designed by Nicols and Halcott of Albany, NY in 1873, this High Victorian Gothic mansion exhibits influences from the French Renaissance, Italian, and Egyptian styles. The red and gray slate mansard roof is bifurcated by dormers, each accented by a huge clamshell arch. The ivory stucco facade is studded by a myriad of ornate bays and its conical tower, resembling a minaret, is right out of Arabian nights. That bit of exotica was the result of original owner George S. Batcheller. This Saratoga Inn was selected as Inn of the Month in the April 1999 issue of Country Inns. The mansion has also been the subject of many architectural studies, and has been featured in many books and films throughout its history. The Batcheller Mansion was specifically cited as an inspiration by Kevin Cummings, Development Manager for Disney's Saratoga Springs Resort.
You are invited to take a virtual tour through the Batcheller Mansion's Saratoga Inn, learn about our intimate Saratoga corporate lodging & conference facilities and read about the history of this enchanting mansion.
View our Saratoga lodging rates and learn all about Saratoga Springs NY. Make your stay in Saratoga Springs unique and memorable at our elegant small Hotel Inn.
Please keep in mind that our Historical Mansion has only stairs and no elevator.
To book a room call (518) 584-7012 or make a reservation online.
Click play below to explore the Mansion with our guided virtual tour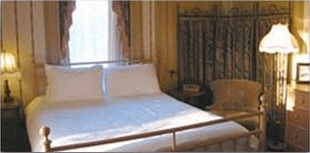 Our Saratoga lodging accommodations offer a relaxing and private space to convene with friends or to share a romantic interlude.
The Batcheller Mansion is honored to offer our historic inn and gardens as the setting for this important life event.